Stage Toegepaste Informatica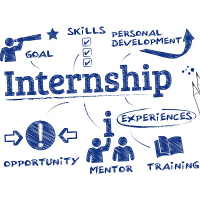 Semester:
1st and 2nd Semester (September - June)
Course Description
An internship offers the student an opportunity to get a taste of professional life and to apply the acquired academic knowledge in practice while still getting some guidance. It also offers the opportunity to improve communication skills in practice where necessary. Doing an internship in the context of a university education also means that there has to be room for expanding knowledge, for instance by the use of new technologies.
The assignment that is executed during the internship must correspond to the work of a computer scientist at university level; it must be beyond the level of a pure programming job. The internship can be seen as a preparation for or can be combined with the master thesis.