The logic course in the 1st Bachelor Computer Science at our university is since years a stumbling stone for the students. On average less than 30% succeed in the exam on the first try. Dealing with the formal and abstract language of logic is hard for most students. They easily lose interest and exhibit procrastination, and after a while they are completely lost. We tried to remedy this behavior in different ways but didn't succeed. Since educational games are commended as an enjoyable and effective way for learning and given our own research interest in games for learning, we decided to develop an educational game for the course, the TrueBiters game.
We decided to first focus on practicing the truth tables of proposition logic, as a good knowledge of the truth tables is essential for understanding more complex topics introduced in the course. The TrueBiters game is a two-player game, inspired by a card game called "bOOleO" on Boolean logic. We adapted the game to proposition logic and digitized it. Since most of our students have a smartphone and playing games on smartphones is popular among youngsters, we decided to develop a game for which they could use their smartphone with typical gesture-based interactions.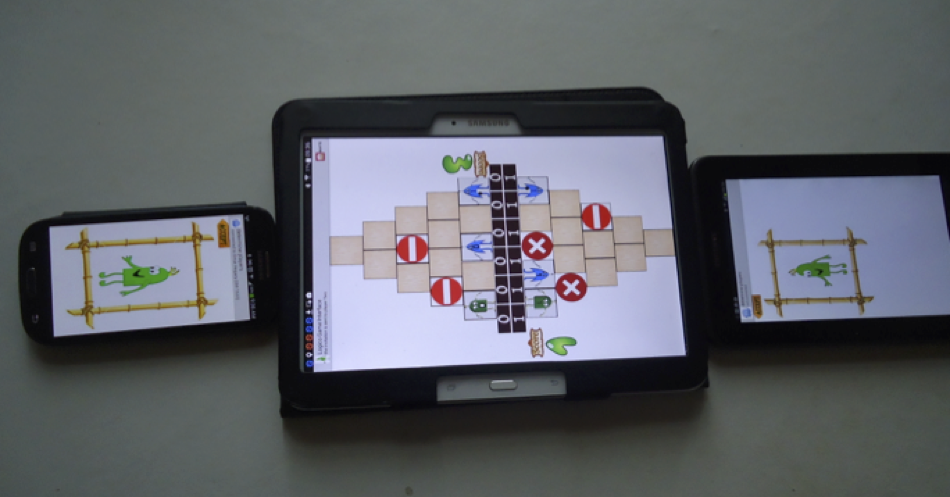 ​
Currently a new version that can be played by one player on a mobile device and by two players with only two mobile devices is under development.
Related Publications