TOXIN: Non-Animal Methodologies for Toxicity Testing of Chemical Compounds
Currently, there are no validated animal-free replacement methods to assess repeated dose toxicity. This poses serious problems for the development of new chemical compounds across a variety of sectors, in particular cosmetics, where animal use is now fully banned in the EU. Advancing safety assessment of chemicals without the use of animal testing is thus urgently required to ensure a level of safety that is at least equivalent to that obtained through animal testing.

The goal of this IRP is to establish non-animal based, human-relevant strategies to assess repeated dose toxicity. This will be achieved through the unique combination of expertise in in vitro experimental toxicology (IVTD), computational information systems (WISE), and ethics and legislation (LSTS).
The objectives are:
To develop human cell culture systems that accurately predict liver toxicity;
To establish integrated computational approaches that optimally support the in vitro research;
To research ethical concerns that may arise as a result of the new methods;
To ensure that the developed non-animal based strategies are in line with all legal requirements;
To train a new generation of interdisciplinary researchers in the different scientific domains involved in the IRP;
To ensure visibility of the developed strategies.
This approach can be extrapolated to any other organ and/or type of chemical and will trigger follow-up initiatives across diverse industrial sectors, ensuring continuity of the IRP.
In this project, WISE is responsible for the development of the computational information systems. A first realisation will be the development of ontology-based knowledge base for available safety data of cosmetic ingredients collected from existing safety evaluation reports on cosmetic ingredients issued by the Scientific Committee on Consumer Safety. For this purpose, a user-friendly end-user tool has been developed that supports toxicologists in the construction of such a knowledge base. The tool is using the jigsaw metaphor for hiding the technicalities of the semantic technology, as well as to guide the users in the process of creating a knowledge base.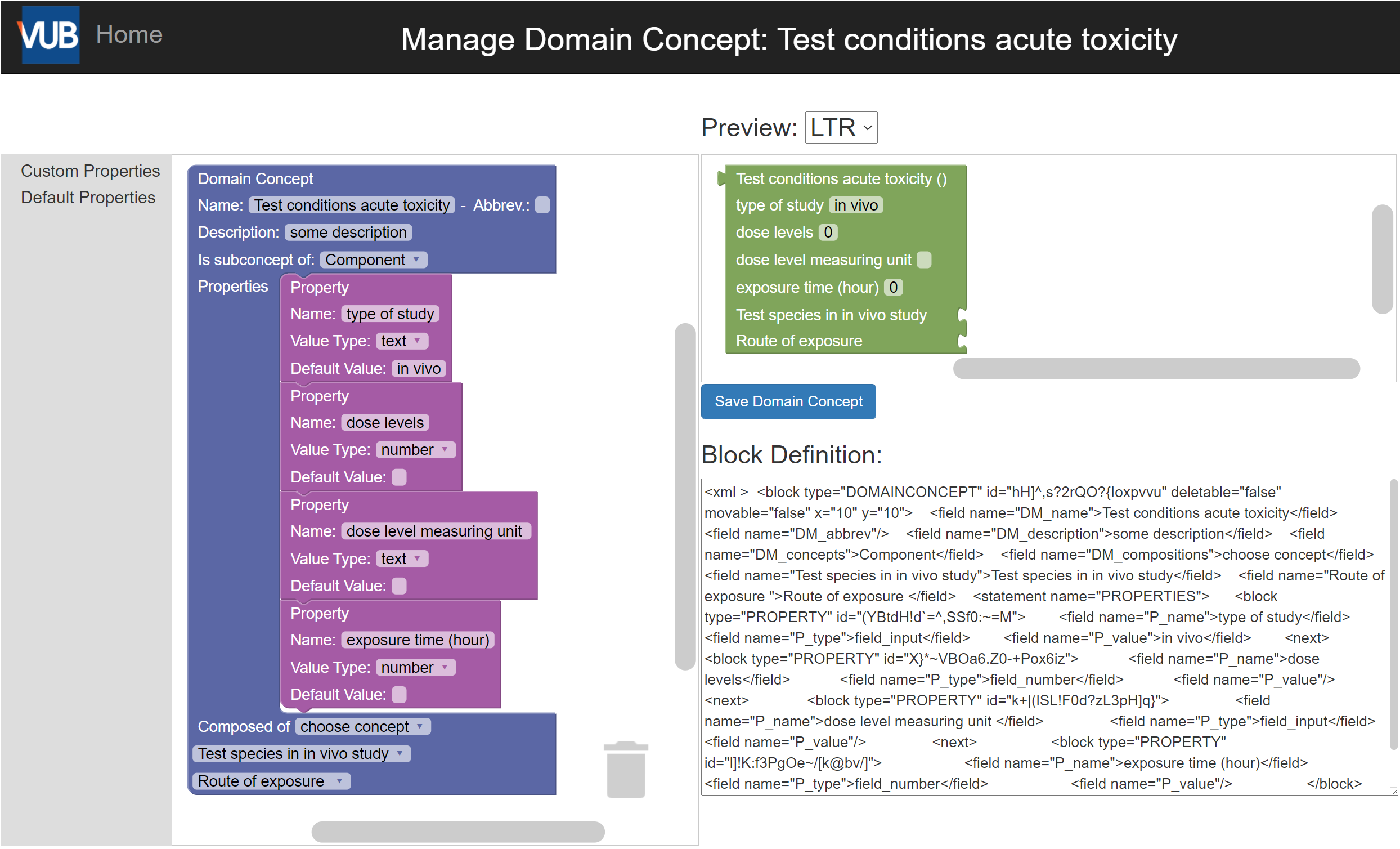 ​
Related Publications
Status: Ongoing
Start Date: 01-11-2019
End Date: 31-10-2024
External Research Groups Involved
IVTD - In Vitro Toxicology and Dermato-Cosmetology
LSTS - Law, Science, Technology & Society
Funded By
VUB - IRP
Related Research Topics